Disaster Restoration & Mitigation Profile: Natural Gas Fire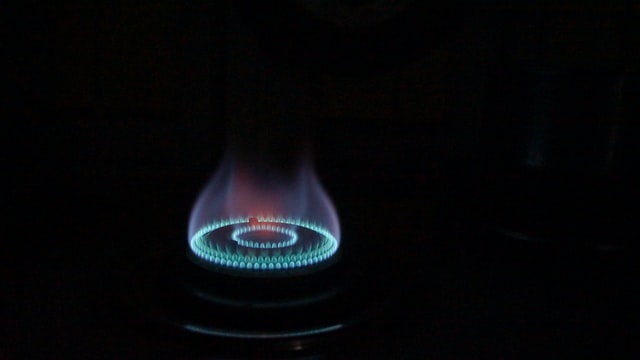 People use natural gas grills commonly during the summer season since they are easy to run. Regardless of your usage, whether you use it as a heat source to heat your home and water or cook with gas, you must be aware of its hazards. However, natural gas is quite harmless if used carefully; but abuse may result in the need for a fire damage restoration service in Riverdale, and breathing toxic fumes from a natural gas fire can result in harm for those who are exposed to it.
Natural gas fires may damage your house, items, and your business. It might cost several hundred dollars in damage. Disaster restoration service in Riverdale can help you restore the damaged house to its old state.
House fires are not uncommon, and most of the time, we think that our homes are safe from a gas fire. 
According to data from the National Fire Protection Association, around 360,000 fires broke out in American homes last year.
Following are essential tips for avoiding gas fire damage:
      1.Don't Leave a Stove or Fire Unattended
You must always keep an eye on the flame when lighting candles or cooking. Ensure that you never leave the stove if you're in the middle of cooking. 
Fire or flames may help you determine whether anything is wrong or if things are running as they should. As a result, you'll be able to address the issue and ensure the safety of yourself and your loved ones. It's also a smart option to have smoke alarms and fire extinguishers in this area.
      2.Do Not Expose Flammable Materials to High Heat
Items that may catch fire, such as cloth, newspaper, etc. must never be exposed to a flame or high heat. Keep your clothes and hair out of the way when trying to light a flame in your grill.
You must also keep an eye out for things that might be a headache. Keep an eye out for the source of heat and anything around if you don't want a disaster to occur.
       3.Always Put off the Fire
If you have a natural gas stove, you must keep an eye on it. It's important to put off the fire when you leave the area; it may prevent your kitchen from catching fire.
Grills or fireplaces may have high flames within them for periods of time. Just ensure that the fire is completely extinguished when you sleep or remain at home.
       4.Barbecues Must be Well-Maintained and Clean
Clean hose connections and burner ports with a 50/50 mixture of dish soap and water to inspect for leakage on a daily basis. You have a leakage if you see bubbles appear while the gas is activated. You must never use a BBQ grill without someone there to ensure its safety. Do not use it near flammable materials such as vinyl siding or fences. You may use baking soda or a fire extinguisher to put out a grease fire. You can't put out the fires with water.
       5.Install Smoke and Fire Detectors
Smoke and fire detectors save many lives as they can give your loved ones and you ample time to flee. According to the National Fire Protection Agency, most house fire deaths happened in houses with no or malfunctioning smoke or fire alarms.
A reliable smoke and fire detector on each house floor are a must-have. You must install an extra smoke and fire detector outside every living space; according to the NFPA, if the alarm goes off, they're all going off. Be sure to replace your smoke detectors after every 10 years.
       6.Service All Gas Appliances on a Regular Basis
Natural gas appliances will last longer and perform better if a professional repairs them. Speak with your gas supplier for a list of natural gas professionals in your country or state.
       7.The Shut-off Valve Must Be Located in an Easily Accessible Location
Ensure that you know how and where to operate the main shutoff valve before such a disaster arises, and you have to turn off the gas promptly. Having a wrench or a screwdriver on hand in an emergency is a good thing to have.
       8.Focus on the Safety of Your Furnace
Since you've never had a problem with your gas furnace before, it just requires one to revise your perspective on how safe your furnace is. To avoid unpleasant surprises, be aware that a natural gas furnace is a technical item that might malfunction and cause serious injury if not handled with care.
     9.Ensure Proper Fitting and Piping
Professionals are the only ones who should handle gas line installations. If you have gas-powered equipment in your house, ask a professional to check them to avoid a fire. For fire damage restoration service or natural gas line installations, upgrades, or repairs in the house, always hire insured and qualified specialists. It will assure the highest level of quality and safety.
The Bottom Line
Is your house facing a natural gas fire? The experts at 911 restoration service in Riverdale have fire restoration skills; contact us now.
If you are searching for a restoration service in Riverdale, contact no other than the 911 restoration of Riverdale for the best fire damage restoration service in town.