Stay Indoors During A Power Outage In A Blizzard
Those living in Riverdale felt the full force of the nor'easter that caused heavy snow and strong winds throughout the community.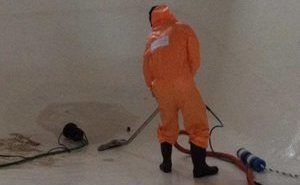 The intense storm system created wet snow that had the ability to down power lines, snap off tree branches and cause structural damage to homes and businesses. The slushy snow also caused water damage in many properties in Riverdale.
The powerful winds were forceful enough to throw debris into any nearby structures. They also created freezing temperatures that made unsafe conditions for people living in the area.
Nor'easters have the ability to create freezing weather conditions in a very short period of time. The temperatures plummet very suddenly, which is known as a cold snap.
This cold weather can be dangerous, so it is advised that people stay indoors until the temperatures begin to rise again. It is important to take care of yourself during a snowstorm of this magnitude, both to protect yourself and your property.
Stay Safe In The Freezing Cold Temperatures Of The Nor'Easter
Nor'easters have the ability to cause cold weather that has been described as "numbing," which can be dangerous to anyone who is caught outside or does not have a proper heating system.
This cold snap comes on very suddenly, making it easy to become affected by the harsh conditions. Fortunately, it usually only lasts for about 24 hours, so it is easy to avoid it by simply staying bundled up inside.
Wear layers and cozy up under some covers while you are indoors. Keep your heating system on throughout the duration of the cold snap. If you do not have central heating, then it would be wise to invest in some space heaters.
Don't forget to bundle up your pipes too. You don't want your pipes to freeze during the cold snap, because they can crack and burst, costing you hundreds, if not thousands, of dollars remediating the situation. Wrap them in heated blankets or purchase some polyethylene tubes from the hardware store. You can also stuff some under the doorways to keep the warm air in and the cold air out.
Understanding How To React To Power Outages Caused By A Blizzard
This nor'easter created heavy, wet snow that took down trees which caused major power outages throughout Riverdale. Over 13,000 people were left without power due to this snowstorm.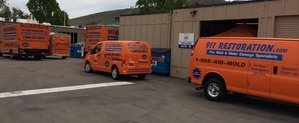 If you are left without power during a snowstorm like a nor'easter it can be quite scary since the weather conditions keep you indoors throughout the duration of the blackout.
You definitely want to be sure that you stay inside during the power outage, even if you feel like you are getting cabin fever being in the house without any electrical stimulation. If can be quite dangerous to brave the storm, no matter how bored you may be indoors.
Use flashlights and candles to light your way. Keep them in the same spot so everyone knows where they are located. It is best to have one flashlight for everyone inside the house. Purchase a battery-powered radio so you can keep tabs on the outside world once your smartphone, tablets, and laptops die. This will keep you informed of the weather conditions and any updates on the power outage.
If you need any assistance during the blizzard you can always reach out to the local authorities. If you find yourself in especially dire straits FEMA and The Red Cross are also available to assist you.