Working With Grieving Families – Suicide Cleanup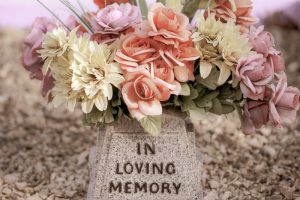 The tragedy of suicide is an extremely traumatic and painful experience for the deceased's family and loved ones. After the police have completed their procedures, the grieving family is left to deal with the affected body, which sometimes also includes cleaning up body fluids, blood, and other property damage.
Suicide cleanup services are committed to safely and quickly disinfecting and cleaning your home to prevent grieving families from having to. This also helps them move on from the tragedy and emotional trauma that has become their reality.
Suicide Cleanup: What Does It Mean?
Unlike regular cleanup and sanitization, suicide cleanup involves industrial regulations to curb blood-borne pathogens. These regulations are practiced universally to protect customers and employees from biohazard disasters.
Suicide cleanup is a science-based process through which a team of skilled experts contains the affected area to prevent any cross-contamination. Their main goal is to remove any biological materials and traces of blood and deodorize and disinfect the area. This is something difficult to carry out for the grieving family, which is why suicide cleanup services exist.
All suicide cleanup services and biohazard removal services understand the importance of health and safety for the grieving family. Hence, they are always thorough and diligent in their services so that the affected area is free of any biohazard traces and blood-borne pathogens.
Bio-Hazard Remediation Agents
Biohazard remediation services, alternatively known as crime scene cleanup services, specialize in the removal of bodily fluids, blood, and other potentially harmful pathogens. The team is required to clean, remove, and disinfect any surfaces where a death, accident, suicide, or disease outbreak has occurred.
Exposure to blood-borne pathogens can be incredibly dangerous, which is why these specialty services have the proper equipment, training, certification, and licenses to deal with such situations.
Who Can Help?
Even though no one ever knows when they would find themselves in a situation that revolves around suicide, crime, or homicides. Nevertheless, it is essential to have the proper knowledge required to deal with such situations if need be.
911 Restoration of Riverdale is a bio-hazard remediation company that can offer suicide cleanup services for those in need. Their 45-minute response time is one of their key selling factors, as they can be available at your location within an hour of the tragedy or accident.
The best part about hiring 911 Restoration for suicide cleanup services is that their team acknowledges the difficult situation you are experiencing. Hence, they try to complete their tasks as discreetly as possible.
Their professional team understands the importance of confidentiality and privacy in such delicate situations, which is why they are perfect for the job. Not only do they complete the tasks at hand, but they also save the family of the deceased from severe emotional trauma and pain.
No grieving family should have to deal with a suicide case, to begin with – let alone do it without any external help.
The 911 Restoration Suicide Cleanup Process
Here is a brief step-by-step explanation of how 911 Restoration of Riverdale carried out its suicide cleanup services:
Assessing the Situation
The skilled team at 911 Restoration completes an initial assessment and walkthrough of the entire situation at hand based on safety-mandated protocols and hazard assessment. After analyzing the scene, the team prepares for further controls and protocols.
Setup & Controls
Using one of the topmost industry's recommended cross-contamination protocols, 911 Restoration proceeds to control the affected area. This is done by securing and separating the affected area from other parts of the house or building. Separating the area helps protect the people from blood-borne pathogens as well as maintain privacy for the grieving family.
Extraction & Removal
The main goal is to extract and remove any visible traces of biological materials and blood from the affected area.
This is the most challenging and dangerous part of the entire suicide cleanup process, which is why it is best to trust a professional service.
Cleaning, Disinfecting, and Deodorization
After removing any visible traces of blood or bodily fluids, the team then works towards cleaning and disinfecting the entire area thoroughly. They come equipped with industrial-grade disinfectants that are used in hospitals and other similar facilities.
This part of the remediation process deals with the traces of blood or bodily fluids that aren't visible to the naked eye. Blood-borne pathogens are a high-risk biohazard and can cause other people to get sick.
Verification & Testing
After removal and cleanup, the team tests the scene to ensure that no pathogens or bacteria remain. This procedure marks it safe for people to inhabit the room/property once again.
The Bottom Line
Dealing with suicide cleanup is a challenging and traumatic experience, which is why it is best to have it handled professionally. 911 Restoration of Riverdale as a company has several years of experience in dealing with such cases, making them a great choice for difficult life situations.