Crime Scene Cleanup Riverdale Near Me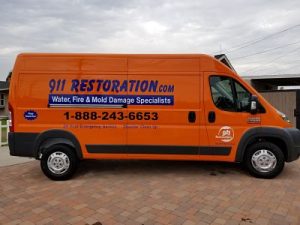 Experiencing the sudden loss of a loved one or having a violent crime take place in your home can be a traumatic experience. You shouldn't be responsible for dealing with the aftermath. That's why the crime scene cleanup professionals of 911 Restoration of Riverdale are here to help. Our supportive and sympathetic team of highly skilled technicians is available 24/7/365 to offer immediate assistance. We're dedicated to providing the communities of Riverdale, Inwood, Woodland Heights, Yonkers, and the surrounding areas with high-quality trauma scene cleanup services.
Whether it's noon or midnight, 911 Restoration of Riverdale will be at your door within just 45 minutes. This is a situation that you shouldn't have to handle alone. Our crew is in your corner to offer support, compassion, and top-notch biohazard decontamination to ensure your home or business is safe and secure once again.
If you're in need of immediate biohazard cleanup services, contact 911 Restoration now.
Expert Trauma Scene Cleanup Services Near Me
911 Restoration of Riverdale is here to help in your time of need. After the emergency responders have finished their tasks at the scene of the crime, those responsible for sanitizing the property often feel overwhelmed and afraid. The idea of cleaning up body fluids, blood spills, and other materials can be too much to deal with.
This is especially difficult if the victim was a friend or family member. If you witnessed the event or were also victimized, the last thing you want to address is cleaning up dangerous substances and cleaning up the crime scene.
This is where 911 Restoration of Riverdale steps in. Our fully licensed, insured, and bonded experts follow specific OSHA guidelines and our own thorough checklist to efficiently sanitize your home. We specialize in:
Bodily fluid cleanup

Hazardous chemicals disposal

Blood spill cleanup

Homicide cleanup

Hoarding

Chemical spill cleanup

And more
With 24/7/365 availability and a swift 45-minute response time, 911 Restoration can help you during this emotionally taxing time.
If you need assistance, call us today. Help will be arriving shortly.
Safe Biohazard Disposal to Protect You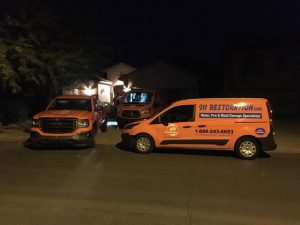 Not only is a crime scene devastating to your mental health, but it can also make you physically sick. Large amounts of bodily fluids and blood may contain dangerous bloodborne pathogens, such as hepatitis B, hepatitis C, HIV, MRSA, and more. In order to remain safe, it's of the utmost importance to call a professional biohazard cleaning company.
911 Restoration of Riverdale is just 45 minutes away. We take the proper safety precautions to ensure you and your loved ones do not get harmed. We will efficiently clean and sanitize your commercial or residential property to help you and your family move past this tragedy and discover a Fresh Start.
911 Restoration of Riverdale specializes in trauma scene cleanup services. Whether it was a crime, suicide, overdose, natural death, or fatal accident, we're here to offer you the support and guidance you need. We will clean up blood spills, dispose of chemical waste, and ensure your home or retail store is sanitized and safe once again.
Best of all, 911 Restoration of Riverdale will provide you with unwavering support during the entire process. You'll never be left in the dark. We're committed to open lines of communication and compassionate crime scene cleanup.
If you need help, please call 911 Restoration of Riverdale today. We proudly serve the residents of Riverdale and beyond. Whether it's the day or night, our team is here to help. Call now for your Fresh Start.