Sanitization and Disinfection Services in Riverdale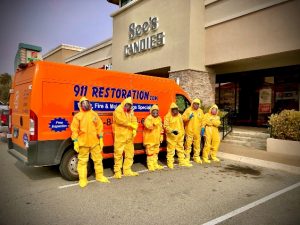 The coronavirus pandemic has left many property owners with more questions than answers. This virus is extremely contagious and potentially fatal for certain members of our community. As a result, both homeowners and business owners are scrambling to understand what they can do to make their property a safe space. we provide covid 19 cleaning services in Riverdale.
The medical community is still working to fully understand coronavirus and determine how to combat this pandemic most effectively. In the meantime, we are all responsible for following the CDC's best practices for minimizing spread throughout Riverdale and the wider community. 
Call us at (718) 285-7309 and please allow us to offer you a free visual inspection.
Do not underestimate the highly contagious nature of this virus. Even those who show no symptoms could carry coronavirus. More significantly, asymptomatic carriers are capable of spreading infection to others. This is why we must observe social distancing at this time. Stay home as much as you are able. If you need to leave home for work or essential business, maintain a distance of six feet between yourself and others at all times. Wash your hands frequently, especially when returning home.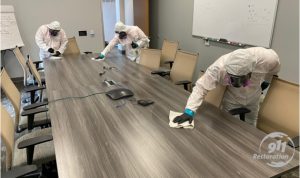 Remember that every time you or a family member ventures into the community, there is a risk of exposure to coronavirus. You must take care to sanitize and disinfect surfaces within your home on a regular basis, especially high-touch surfaces. If someone in your household is elderly, immunocompromised, or has underlying health issues, be especially vigilant. These individuals are at a higher risk for severe or even fatal infection. 
If you own a retail store, office space, or any other commercial facility, our community looks to you for reassurance. From employees to customers, neighbors from all walks of life gather on your property. You cannot control the choices they make outside your commercial building, and you cannot know for sure whether a member of the public has accidentally exposed your space to coronavirus. Provide peace of mind for the patrons and staff that keep you operating at this challenging time. Sanitize and disinfect your store or facility thoroughly. Call us at (718) 285-7309 and learn how we can help. Best covid 19 cleaning companies at 911 restoration Riverdale.
If you feel overwhelmed, know you can always turn to 911 Restoration of Riverdale. Our highly trained sanitization technicians provide deep cleaning for homes and businesses in and around Riverdale. All our crews follow CDC and EPA guidelines to the letter. They also work hard to ease your mind with comprehensive service, open communication, and total transparency. At a time like this, anxiety runs high for all members of our community. Our driving goal at 911 Restoration is to help you find clarity and hope for a Fresh Start.
We are facing an unfamiliar challenge. But rest assured that we are all in this together. And you can look to 911 Restoration anytime for disinfection and support.
Call us at (718) 285-7309 and learn how we can help.