Disaster Restoration in Riverdale
As a nationwide emergency disaster restoration company with franchises all over the country, 911 Restoration is committed to helping customers 24 hours a day, 365 days a year at 718-285-7309. 
We'll arrive at the site of the disaster in 45 minutes, even when you call in the middle of the night for flooding or other disaster services that require a speedy response. 
Whether you're dealing with basement flooding, a burst pipe, or are simply in need of water clean up services, mold inspection, or mold removal—we can assess and identify the problem promptly so that our customers can return to a sense of normalcy. 
We care deeply about our neighbors and are dedicated to providing affordable and high-quality commercial restoration as well as residential restoration emergency disaster restoration services.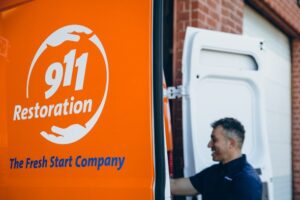 Our IICRC certified disaster restoration team at 911 Restoration of Riverdale is equipped to handle a range of disasters that require reliable water damage restoration, water clean up service, and mold remediation to keep your place sanitized and safe from health hazards.
The 911 Restoration of Riverdale team has experience in the following areas of emergency disaster restoration and water damage restoration:
Water damage restoration

Property sanitization and disinfection

Mold remediation

And more
While there are many water removal companies to choose from, we are grateful for your business. We strive to offer honest and prompt communication so you know the exact estimates and costs of repairs upfront. 
Our emergency restoration experts are trained in mold inspection and mold remediation. They can also address and mitigate further damage from basement flooding, burst pipes, ceiling leaks, and more. They also utilize the latest in technology for carpet drying and removing moisture from surfaces as soon as possible to avoid mold build-up and other long-term problems. 
A disaster can leave a lot of uncertainty and anxiety. Our team at 911 Restoration of Riverdale provides free visual inspection for property owners as well as a free insurance consultation to go over what disaster restoration services are covered by your provider. We also do a meticulous check for loss itemization and inventory to help you navigate this difficult time with ease and transparency. 
Experiencing a disaster can be the last thing anyone wants to deal with. Plus, navigating water removal companies can be challenging. We understand this can be an overwhelming time, and we want to help with commercial restoration or residential restoration to protect your properties. We do this through our "Fresh Start" philosophy in mind – helping homeowners and commercial business owners rebuild and start fresh with a professional water extraction company that understands your needs. 
Call us at (718) 285-7309 and please allow us to offer you a free visual inspection.
The Fastest Emergency Restoration in Riverdale
Many residential and commercial properties experience water damage caused by hurricanes and winter storm damage. These disasters can cause a ceiling leak, fire damage, or a separate basement flooding incident that can affect your structure and pose a threat to safety. If this is not properly repaired, your structure may be at risk for mold developing. Before this happens, it's important to call 911 Restoration of Riverdale to assist with flood cleanup, mold removal, mold inspection and mold remediation techniques to sanitize your property and keep it looking clean. Don't let moisture from a flood basement or ceiling leak cause long-term problems.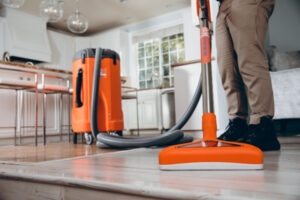 Our emergency disaster restoration staff is here 24/7 to help minimize the threat of more damage to your property. We provide a range of services: smoke removal, carpet drying, mold remediation, sewage cleanup, and water damage inspection. 
Call us at (718) 285-7309 and learn how we can help.
A Fresh Start After Disaster
As a nationwide disaster restoration and water extraction company offering a range of other services like mold decontamination and mold inspection and sanitization, we're all about helping our customers through the "Fresh Start" philosophy. 
A disaster can be devastating. But 911 Restoration of Riverdale is here to help lift spirits and help rebuild lives through vital disaster restoration services during an unexpected flooded basement situation or fire cleanup scenario. 
At 911 Restoration of Riverdale, our dedicated disaster restoration workers believe every disaster is an opportunity to rebuild and restore your property, leaving it in an even better condition than it was before. 
911 Restoration of Riverdale has a highly qualified team of disaster restoration workers that are experts in flooded basement structural repairs, mold remediation techniques, and 911 water restoration services for commercial restoration or residential needs. 
Call us at (718) 285-7309 and learn how we can help.
When a small or large-scale disaster strikes, you know who to call. We'll be by our phone, 24/7, ready to help rebuild lives and prevent further damage to your property. 
Serving the communities of Delafield Estates, Fieldston, Hudson Hill, Inwood, Kings Bridge, Ludlow, Marble Hill, North Riverdale, Riverdale, Spuyten Duyvil, University Heights, Woodland Heights and surrounding area.