Fire Damage Restoration Riverdale Near Me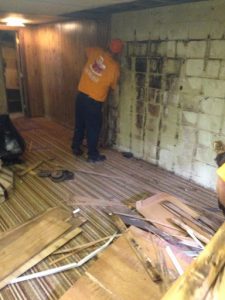 The Bronx, NY is a tight-knit community of residents who support and look out for one another. If something bad happens to one of their own, the neighbor will immediately come together to show its support.
That's why 911 Restoration of Riverdale is so proud to call the neighborhoods of Riverdale and Fieldston home. We provide 24/7/365 disaster restoration services to the property owners who need them the most.
If your home or retail store suffered a fire, you need swift, supportive, and sympathetic fire damage restoration services. From our inception, 911 Restoration has been dedicated to providing our customers with high-quality services they can truly trust.
With us, you'll always get:
A free fire damage assessment for property owners only

A free insurance consultation

Direct insurance billing

Fire information center

Smoke, soot, and ash removal

Inventory listing and loss itemization

Permanent odor removal

Complete smoke removal

Packing out and storing of undamaged belongings

Reconstruction and renovation – we'll make your home better than new

24/7 availability

A fully licensed, bonded, and insured company

A Fresh Start

And more!
We also specialize in911 water restoration, sewage backup cleanup near me, IICRC certified mold removal, sanitization services, and more.
For dependable and high-quality fire damage restoration, contact 911 Restoration of Riverdale today at 718-285-7309. We'll see you in 45 minutes!
Offering a Fresh Start to Fieldston After a Fire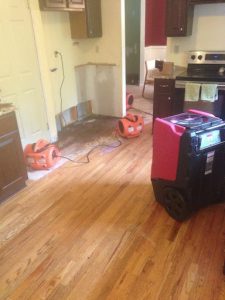 Did you know that fire damage restoration can restore and rebuild your residential or commercial property after a fire? That's right! With high-quality fire damage restoration services from 911 Restoration of Riverdale, you can enjoy your fresh start.
Fire damage restoration is the process of returning a building that was damaged by smoke and fire to its pre-loss condition. After you contact our team, we'll be at your doorstep within just 45 minutes. After taking a thorough assessment of the damage, we'll immediately get to work. 911 Restoration of Riverdale will secure the property to ensure everyone stays safe. We'll also completely remove all soot, ash, and smoke from your home or school so it smells fresh and clean once again. And you can rest assured knowing that your undamaged items are safe. We'll pack up and store all of your untouched belongings.
At 911 Restoration of Riverdale, we use the latest technology and time-tested techniques to guarantee we're providing you with the best results possible. When you hire us, you'll never be left in the dark. We'll keep you informed about everything we're doing so you can feel calm and confident during this trying time.
After we're finished, you'll enjoy:
A healthier, happier living environment

Improved indoor air quality

A clean, safe, and welcoming space

And the Fresh Start you deserve
The Bronx can trust 911 Restoration of Riverdale with all of its fire damage restoration needs. To learn more, call us now. We're always open.
Unparalleled Smoke Cleanup Near You
One of the most hazardous aspects of a fire is the smoke, soot, and ash it leaves in its wake. Long after the frightening flames have been put out, smoke and soot can still negatively affect your home and your health.
In order to stay safe, it's essential to never attempt to clean up the damage on your own. It's a task that needs to be completed by specially trained experts.
911 Restoration of Riverdale has the tools, training, and expertise that are required to efficiently restore your home or office building. We've hand-picked our technicians to ensure you're getting the best experts in the industry.
Moreover, we will put you at the center of our attention. 911 Restoration provides compassionate and caring services to each of our customers. We're always in your corner.
If you need immediate fire damage restoration services, don't hesitate to call. We're available right now and will be at your location within the hour.
For disaster restoration services you can depend on, call 911 Restoration of Riverdale today at 718-285-7309. Your Fresh Start will be here soon.