Water Damage Restoration in Riverdale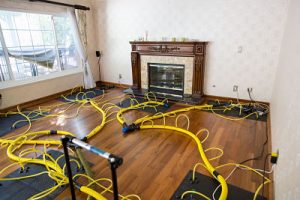 Natural disasters and plumbing emergencies can lead to serious water damage restoration in Riverdale, University Heights, and Ludlow. Water can damage floors, walls, and ceilings in commercial and residential properties in less than 48 hours.
Fortunately, you can get same day help handling water damage by contacting 911 Restoration  any time of the day or night. Our water damage restoration techs can respond to emergency calls in Riverdale, Ludlow, and University Heights within 45 minutes, 24/7/365.
Once we arrive at your home or business, we can focus on providing you with:
A Free Visual Inspection for Property Owners Only

Help Handling Water Removal and Flooded Basements

Pipe Burst Repairs and Restoration

Repairs for Ceiling Leaks
Ice Dam Repairs after Winter Storms
Our techs are also IICRC certified to handle 911 mold restoration. Mold can flourish after water damage, so it is important that you get a mold inspection if your home or business experiences high moisture levels. Mold often causes tremendous amounts of damage and an infestation can even impact your health. 911 Restoration of Riverdale can take care of:
Mold Remediation and the Removal of Mold Infested Items

Mold Decontamination and Odor Removal
Let us make sure your property is returned to pristine condition after a flood or a plumbing emergency. The water damage restoration service techs at 911 Restoration of Riverdale have the experience and training to handle all forms of damage caused by water. Get a Fresh Start by contacting us for the professional help you need right now. Call us at (718) 285-7309 and please allow us to offer you a free visual inspection.
Get Comprehensive Water Damage Restoration Services in Riverdale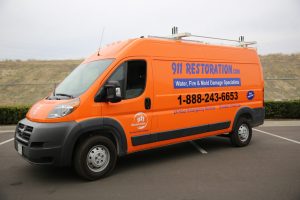 Water damage restoration can return properties damaged by floods and pipe bursts to better-than-new condition. The techs at 911 Restoration water damage experts of Riverdale are licensed, bonded, and insured to handle all aspects of the repair and renovation process.
We understand what it takes to provide property owners with the help they need during an emergency. You can contact us if you need:
Emergency Boarding Up Services

Emergency Roof Repairs

Emergency Water Extraction

Emergency Pipe Burst Repairs
Emergency Pack-Up and Storage Services
We also understand that the water damage restoration process is not over until your property is completely restored. Our techs will focus on removing all traces of moisture using professional-grade pumps, air movers, and blowers.
Techs can tear out damaged building materials while checking your property for structural damage. You can count on us to fully restore your property while keeping an eye out for fungal growth with a free visual mold inspection for property owners only.
You can recover quickly from a mold infestation with mold removal services from 911 Restoration of Riverdale. Mold remediation involves stopping the spread of mold spores and clearing out any spots of mold infestation in your home or business.
Call us at (718) 285-7309 and learn how we can help.
You deserve help handling mold decontamination after an infestation in Riverdale, Ludlow, or University Heights. Let the mold removal techs at 911 Restoration of Riverdale take charge of the restoration process today. You can contact us to get professional help immediately so your property will be brought back to perfect condition as quickly as possible.
Let Mold Remediation Techs Clean Up Your Home or Business
It takes skill and experience to handle water damage restoration in Ludlow, University Heights, and Riverdale. 911 Restoration of Riverdale can provide you with all the services you need to completely recover after a pipe burst emergency or a flood.
Our techs know what it takes to handle extensive damage caused by a flooded basement or a sewage backup cleanup near me. Techs can take charge if you need mold removal services. Let us handle all aspects of the mold remediation process, from a mold inspection to mold decontamination.
Flooded basements, ceiling leaks, and ice dams can all cause a lot of damage. You can reduce the damage to your property by getting professional help immediately. 911 Restoration of Riverdale focuses on staying on the cutting-edge of the property restoration field. Let us use top-of-the-line equipment and techniques to restore your property.
You can contact us whenever you need help to get the assistance you need. We will:
Remove Water and Mold from Your Home or Business
Completely Dry and Dehumidify Your Property

Search Out Any Spots of Moisture with Infrared Scanners

Focus on Removing Damaged Materials

Completely Renovate Your Property
Call us at (718) 285-7309 and learn how we can help.
You do not have to try to recover from a water damage emergency on your own. Get the Fresh Start you deserve by contacting the pros at 911 Restoration of Riverdale immediately. We can provide you with all the property restoration services you need. Call the disaster experts now!
Serving the communities of Delafield Estates, Fieldston, Hudson Hill, Inwood, Kings Bridge, Ludlow, Marble Hill, North Riverdale, Riverdale, Spuyten Duyvil, University Heights, Woodland Heights and surrounding area.