Water Damage and Mold Removal Fieldston
If your home has been threatened by floodwater, call the water damage Fieldston experts at 911 Restoration of Riverdale. Our certified water damage technicians and staff will provide you with immediate assistance any time of
the day.
Since a water leak can quickly turn into a mold problem, it is best to call a water damage professional as soon as it happens.
Regardless of the time your emergency happens, our water damage and mold removal Fieldston techs are available 24/7/365, including holidays.
With a 45 minute arrival time, your water damage Fieldston technician conducts a free home inspection and provides a free repair estimate.
Call us at (718) 285-7309 and please allow us to offer you a free visual inspection.
Mold Prevention Tips from the Professionals
Mold can grow pretty much anywhere, but if you control certain elements in your home, you have lower chances of mold infestation.
You may be able to see mold but there is also a chance it can be hidden in your wall cavities or wallpaper. In that case, your only indicator might be a musty and damp odor that is hard to get rid of.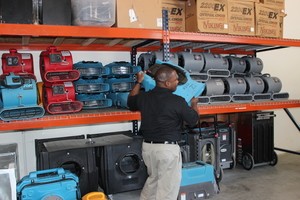 Our mold removal Fieldston experts work with advanced technology such as infrared cameras and state of the art water extraction machines to detect hidden waters and to remove it as soon as possible.
When you work with our technicians you learn what the warning signs of potential mold infestation. Some of the mold removal Fieldston expert tips include:
Keep humidity levels low with the help of an air conditioner or dehumidifier
Use exhaust fans when you are in the shower or in the kitchen cooking
Remove any excess water on surfaces in your kitchen and bathroom
Add mold inhibitors to paint
Mold is not only ugly, but it is unhealthy and can aggravate allergic symptoms and even cause repertory issues in humans and animals. As the mold removal Fieldston experts say, keep your family and home safe and fix your repairs as soon as you discover it.
If you smell a musty odor or see black stains on your wall or ceiling, call us at (718) 285-7309 and learn how we can help.
We Make it So You Can Focus on Your Family
Our staff and technicians want you to have peace of mind knowing your home is in the right hands of the right of the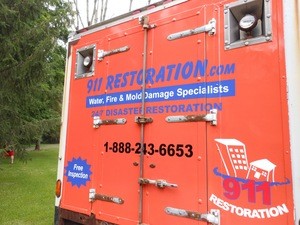 right professionals.
Using top of the line equipment, our water damage Fieldston and mold removal Fieldston technicians provide long-term repairs, and we will even offer to start your insurance claim for you
If you have a water leak or suspect mold, call the water damage Fieldston and mold removal Fieldston technicians with 911 Restoration of Riverdale.
Call us at (718) 285-7309 and learn how we can help.